Experience chiro St-Sauveur
#chirostsauveur
You don't need to be an athlete to consult a sports chiropractor. You simply need to be active and have a desire to take your health into your own hands!
The initial exam includes: Medical health history, physical exam, report of findings including diagnosis and proposed treatment plan, and treatment
Medical history
Reason for consultation
Medical history
Family history
System review
Overall health (Lifestyle, medication, nutrition, physical activity, etc.)
History of trauma, surgery or hospitalizations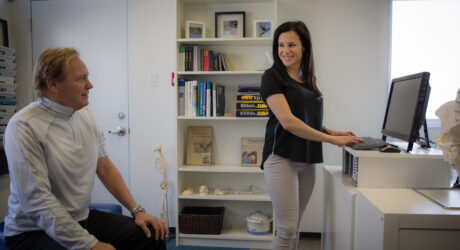 Physical exam
Observation/analysis of posture
Vital signs
Neurological function (reflexes, sensation, strength)
Range of motion
Orthopedic evaluation
Palpation of joints and soft tissue
Summary review of affected systems
An x-ray study can be requested if deemed to be required or prudent considering the findings of the health history and physical evaluation.
SPECIALIZED EXAM if necessary: In collaboration with a medical doctor
Targeted biomedical analyses
Bone scan
Other: MRI, Ultrasound, CT scan, etc.
These examinations can be helpful to avoid over-diagnosis and favor sharing of information between professionals
Patient report of findings
Explanation of musculoskeletal diagnosis
Expansion and adaptation of chiropractic treatment
Prognosis and natural evolution of condition
Nature and approximate number of treatments (treatment plan)
Informed consent (risks and benefits and alternatives to treatment)
REFERENCE and co-therapeutic management if necessary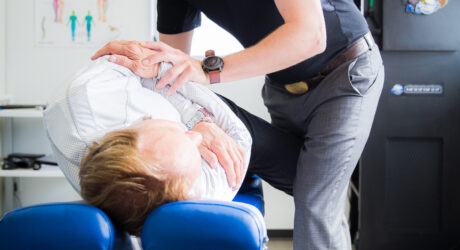 The treatment
Chiropractic adjustments or mobilizations (manual therapy):
Targets restoring joint function, reducing muscle tension and to give back optimal function to different surrounding structures.
#chiropracticadjustment
Soft tissue techniques (muscle, tendons, ligaments, fascia):
Active Release Techniques (ART), Graston Techniques, Fascial manipulation, Functional and Kinetic Treatment with Rehab (FAKTR), Fascial Distortion, Model, trigger points, etc.
#activereleasetechniques #grastontechniques #FAKTR #fascialdistortion #fascialmanipulation
Additional therapy: ice, heat, clay poultice, etc.
Rehabilitation exercises
General advice
Running analysis