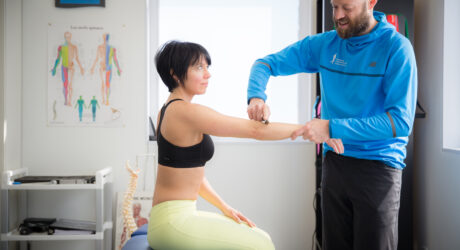 The Graston Technique uses six stainless steel tools of various shapes and sizes to assist the clinician in diagnosing and treating tissue dysfunction.
Graston Techniques can effectively treat soft tissue conditions (scar tissue, myofascial tightness) whether chronic, acute or post-surgical.
The Graston Technique allows for faster rehabilitation with greater success when the goal is restoring range of motion, eliminating pain and restoring normal function.
A specific lubricant must be applied to the skin before using the instruments. This allows the instruments to slide well on the skin, avoiding irritation. The treatment is applied in multiple directions around the lesion.
Fast, effective … but a little painful!
Don't be surprised if you have a little redness on your skin after treatment … These are only petechiae!